Canada Engines is centrally located in Surrey, British Columbia near the south end of the Patullo Bridge.
Our address is:
Canada Engines
12345 - 114 Avenue,
Surrey, British Columbia,
Canada
V3V 3N6
Our phone number is 604-580-1050 or toll free at 1-800-665-3570.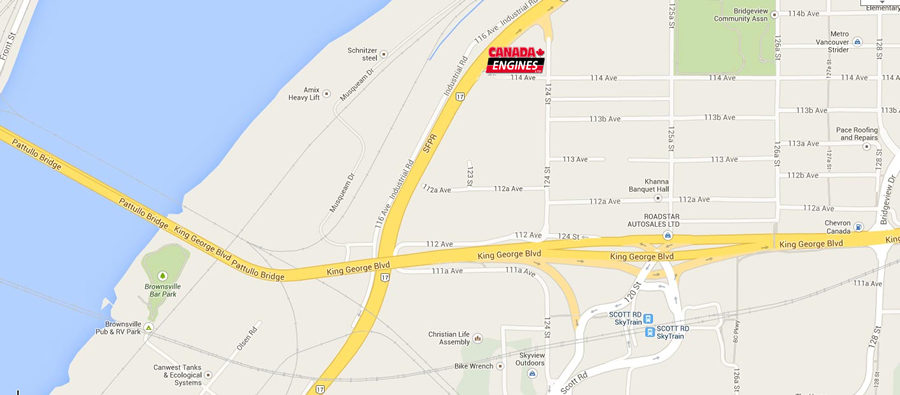 Click on the maps for a bigger version



Below map shows the satellite street view...